Chiropractor Bainbridge Island WA
Welcome to Living Well Bainbridge located in Bainbridge Island. Chiropractic is one of the most amazing healthcare professions, but very few people understand what it's all about. This article is here to help you gain a basic understanding of how our Bainbridge Island chiropractors can help you and your family.
---
Living Well Bainbridge
Chiropractic care is the practice of using spinal alignment to alleviate a wide variety of physical ailments, including muscle strain, neck pain, chronic back pain, and more. This is accomplished by adjusting the position of the spinal column to its proper shape, providing a non-invasive solution for pain relief.
---
My name is Dr. Brian Kovara and I've been a Doctor of Chiropractic (DC) since 2000. My wife April and our family moved to this area in 2014. If you're looking for a chiropractor, I hope we can meet. Choosing a health care provider is a big decision.
At Living Well Bainbridge we believe that education is a big part of our patients' success so have dedicated this entire website to helping you understand the full scope of what our team can do for you as you work to meet your wellness goals.
The vast majority of people equate chiropractic with back pain, but the circumstances under which the science of Chiropractic Care was discovered, at that time, had little to do with back pain.
The founder of chiropractic care, Daniel David ("D.D.") Palmer, believed that many conditions could be addressed by removing pressure from the nerve that was involved with the affected area. He proceeded to make his life's work about turning this belief into the science of chiropractic. Palmer called it "a science of healing without drugs."
Chiropractic has come a long way since Palmer gave his first adjustment in 1895. Today, there are many methods used by chiropractors to correct spinal misalignments, joint dysfunctions and various complexes.
My ultimate goal is to help you improve your body's ability to restore balance and repair itself, which can create remarkable, lasting changes. Chiropractic care offers natural pain relief, allowing you to address the true cause of chronic pain, not just mask the symptoms.
A thorough examination helps locate areas of nervous system compromise. The moving bones of the spine are common culprits. Then, specific chiropractic adjustments help reduce nerve interference. The intent of our work together is to restore your body's ability to regulate and heal itself. Without drugs. Without surgery. Best of all, we have a very high success rate for getting you out of pain and into feeling vital again.
---
Life is not merely about living, but about living well!
---
As you move around this site, we hope you'll find this information helpful. Please know that we would delight in having the chance to meet you soon. Call (206) 842-4929 or set up a time so we may get to know you better.
Until then, be well!
Brian Kovara, DC
Monday
9:00am - 1:00pm
2:00pm - 5:00pm
Tuesday
9:00am - 1:00pm
Wednesday
9:00am - 1:00pm
2:00pm - 5:00pm
Thursday
Closed
Friday
9:00am - 1:00pm
2:00pm - 5:00pm
Saturday
By Appointment
Sunday
Closed
HOW TO FIND A CHIROPRACTOR IN Bainbridge Island
This guide will help you find the best chiropractic clinic in Bainbridge Island for you. When most people in Bainbridge Island decide they need a chiropractor, they end up doing a search and just picking someone at the top.
Being at the top of Google for the chiropractic search does not necessarily mean they are the best chiropractor for you. Follow the steps below to make sure you are picking the right chiropractor for you.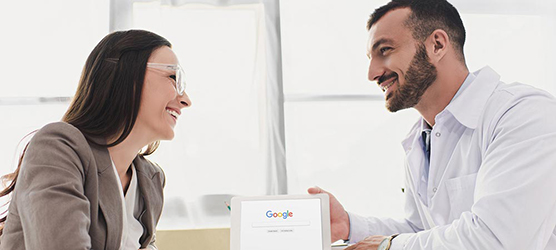 Time Needed: 5 minutes
Total Cost: USD 0.00
4 EASY STEPS TO FINDING A CHIROPRACTOR IN Bainbridge Island
Step 1: Open up a Google search
You will want to type one of the following in the search bar:
Chiropractor Bainbridge Island
Chiropractor 98110
Chiropractor near me
Best chiropractor in Bainbridge Island

Step 2: Review Their Website
The best chiropractors in Bainbridge Island put as much care into their website as they do into the rest of their office. By reviewing their website you will get a good feel for the doctor and if they are right for you.

Step 3: Check Out Their Reviews
Check out the Google Business Page of a chiropractic clinic you are thinking about visiting. It is easy for someone to say they are great, it's a different story to get other people to say great things about you.

Step 4: Give The Office A Call
Now that you have a basic understanding of what the office is about. Give them a call to make sure they fit the message that their website and GMB have been sending. You will know in a few minutes whether the office is the right one for you.